Louisville Commercial Printing
View Indoor Sign Gallery
Businesses in every industry need high-quality commercial printing. From advertising campaigns to internal operations, a huge part of them relies on nicely printed materials.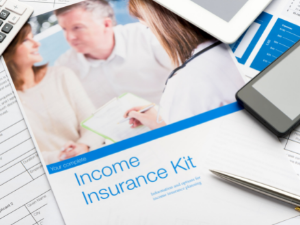 If you're looking for the best Louisville commercial printing provider, On Display Signs, Inc. is one of the best partners to work with. We have all the necessary equipment matched with high-grade substrates that guarantee durable and attractive printables. Whether you are looking for marketing materials or need to print vital documents, our printing experts can give you everything you need.
On Display Signs, Inc. does not only print, we also design, bind, and even take care of mailing campaigns. Our team can also handle custom printing projects to ensure that your materials are not just attractive but consistent with your brand elements too.
So for high-quality yet reasonably priced printed materials that can be delivered at a quick turnaround, talk to our commercial printing experts today!
Call On Display Signs, Inc. at 502-235-4063 for your Free Consultation with a Louisville Commercial Printing expert!
Expert Graphic Design Services
Design is an integral factor in every printing project. Without a good design, even the best printer and substrate could not guarantee the most satisfactory outcome. And if your printables are intended for marketing and advertising, graphic design is all the more crucial.
On Display Signs, Inc. houses expert graphic designers who will ensure that your printed material will turn out attractive and high-resolution. Even your internal documents are ensured to be pleasing to the eye and easily comprehensible. More importantly, your unique brand elements will be highly distinguishable in all your printed outputs.
With our graphic design services, you can rest assured that your signs, brochures, mails, promotional items, and other marketing tools will be printed in an eye-catching and long-lasting manner. We will ensure that we prepare the right design file so that regardless of the size of your substrate, the graphic will be printed in high resolution.
Even better, we will use the right combination of contrasting colors for your texts, images, and backgrounds. This way, your message will be clearly received by your target market.
Custom Signs & Banners
Like in every business signage and other marketing material, customizing your banners will make your promotional efforts more promising.
It will give you more room for personalization so your audience will easily identify your brand. Also, it will make your banner more suitable for its intended purpose—location, event, budget, and target market considered.
Our Louisville commercial printing service caters to the customization of banners and all business signs. You can choose among a variety of substrates, including vinyl, canvas, and even paper. You are also welcome to determine the size and shape of your banner.
On Display Signs, Inc. can provide you with custom signs and banners for all types of events. Whether you need them for a grand opening, seasonal promotion, or clearance sales, our printing experts can give you signage that will help boost your business performance.
Book Binding
Aside from printing your documents, we can bind them in the most attractive and durable way possible. Our team can perform all sorts of bookbinding methods, and we can help you determine which style fits your specific printed materials.
Included in our bookbinding techniques are perfect binding, hardcover binding, three-ring binding, wire-o binding, and spiral binding. We will choose what method best suits your project based on your number of printed pages, design preference, and budget.
Promotional Items Printing
One of the more effective ways of promotion is giving away branded merch.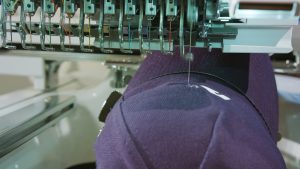 Unlike signs that can be overshadowed by other public displays and online ads that most people just tend to gloss over, promotional items will be in the very homes or offices of your target market. If you choose the right item, your potential customers will be using and seeing them daily—making your brand a constant part of their day.
On Display Signs, Inc. offers a myriad of promotional item choices. From everyday items like water bottles, sanitizer bottles, masks, shirts, and caps to office supplies like memo pads, journals, pens, and calendars, we can print your brand and message on them all!
Rest assured, we have the best printing equipment and graphic designers who can ensure that high-resolution graphics will be safely printed on any of your chosen substrates.
Full-Service Print Shop
For all your Louisville, KY commercial printing needs, On Display Signs, Inc. is the best full-service print shop to work with. We will be more than happy to be an official partner of your business and provide all your needed printables.
Whether you only need some designing services or you want us to handle the entire printing project down to sending your mails, trust our team to accurately and satisfactorily get the job done. Printing, designing, copying, binding, mailing—you name it, we can do it.
We can do both digital printing and screen printing. And with our comprehensive selection of high-grade substrates and cutting-edge printing equipment, you can also have larger-than-normal signage and high-quality graphics of all kinds.
Talk to our printing experts today and discover all your options!
Let's Talk – Free Expert Commercial Printing Consultation
If you want to have the best commercial printing service with reasonable prices and a quick turnaround, you are in the right place.
From attractive window graphics that boost your traffic to professional-looking business cards that establish more beneficial connections, On Display Signs, Inc. can provide you with all kinds of printed products for your business.
Call On Display Signs, Inc. at 502-235-4063 for your Free Consultation with a Louisville Commercial Printing expert!