Louisville Postcard Printing
View Indoor Sign Gallery
Does your business have too many slow days lately? Our Louisville postcard printing service might be the performance-boosting answer you're looking for!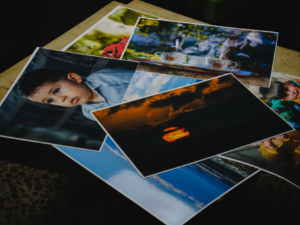 Handy and cost-effective, postcards are among our most in-demand products. On Display Signs, Inc. has been producing them for years and has never disappointed a client. We can provide you with reasonably priced custom postcards that can strengthen your personal connections and gain your business more loyal customers.
With in-house graphic designers and cutting-edge printing equipment, we guarantee high-quality postcards that will please any of your intended recipients. Depending on your goal and preferred style, we will ensure that your postcards are attractively designed with your brand elements while effectively highlighting your message.
From giving coupon cards for your customers to sending mails to your loved ones, our postcards are versatile enough to help you reach your personal and business goals.
Call On Display Signs, Inc. at 502-235-4063 for your Free Consultation with a Louisville Postcard Printing expert!
What Our Postcards can Do for You
Personal Use
Affordable yet offering a great room for personalization, postcards are a good way of keeping your relationships alive. They can be equipped with a photo of your latest travel or experience, prompting a message that will make a loved one up-to-date with what's happening in your life.
Aside from being an easy and creative way of connecting to a family or friend, a postcard will also be a pleasant surprise amidst this digital era. Since most people spend time online and communicate mostly through the web or their phone, receiving a postcard will be a breath of fresh air they'd welcome anytime.
Our graphic designers can help design your card and provide you with a matching custom envelope. Or, if you want, you can send us your design, and we'll print it on your chosen material.
However, if you're not sure about the design or layout of your postcard yet, you can always browse through our design catalog and look for some wonderful concepts.
Business Marketing
Postcards are not only good at maintaining personal relationships. When it comes to business marketing, postcards are also highly useful as a convenient and budget-friendly way of expanding one's customer base.
You can hand out postcards during any event and use them to promote an upcoming event at the same. Since they are easily portable, you can bring them to any event venue without any problem. Also, you can send them to your long-term patrons as seasonal greetings, special discount cards, and the likes.
Other marketing uses of postcards are:
Coupon cards

Clearance cards

New customer discount cards

Grand opening announcement cards

Birthday discount cards

General business information
… and a lot more!
Our Louisville postcard printing experts will be more than happy to guide you through all your options. We'll make sure that you can utilize our premium postcards in the best way possible—improving your business's bottom line in a cost-effective way!
Top-Notch Printing and Mailing Services
More than just printing, On Display Signs, Inc. can also design and mail your postcards directly to your recipients. Our Louisville, KY postcard printing service is best utilized when acquired with our graphic design and targeted mailing services. This way, the quality and efficiency of the entire project will be well-monitored and will give you more worthwhile results.
With our expert graphic designers, your postcards are guaranteed to appeal to your target market and have a higher conversion percentage. We will ensure that your brand colors are expertly combined and contrasted to make important messages pop out. Your business details and contact information will also be added in an attractive, non-crowded way.
If you, on the other hand, simply want to send a personal postcard to a friend or family, expect the same effort and craftsmanship to be dedicated to the design of your postcard. On Display Signs, Inc. aims to satisfy all of our clients and we do this by putting in our 100% in every work that we do.
Even better, after perfecting the design and printing your high-resolution postcard, we can mail them to your potential customers or loved ones right away. For businesses, we can help you create a mailing list that will ensure that your mail will reach people who have a higher chance of doing business with you—making your mail campaign as successful as it can be!
Full-Service Printing Company
Equipped with the best printing machines and substrates available in the market, On Display Signs, Inc. can print more than just postcards. Our printing experts are capable of catering to all your printing needs and ensuring that they are delivered with high quality as soon as possible.
Included in our offered services are the following:
1. Black and white or colored printing
2. Digital printing
3. Graphic design
4. Business cards
5. Brochures
6. Posters
7. Flyers
8. Envelopes and letterheads
9. Calendars
10. Forms
11. Banners
12. Mailing services
Large-format printing, bulk printing, and variable data printing can be easily done by our team as well. Just talk to our printing experts, and we can go over the plan for your printing project right away. Give us a call, and we would be happy to answer all your queries!
Let's Talk – Free Consultation
Working around a budget but would like to have an attractive marketing tool you can easily hand out to potential customers?
Looking for a creative yet affordable way to reconnect with a loved one? Work with our postcard printing experts today!
Call On Display Signs, Inc. at 502-235-4063 for your Free Consultation with a Louisville Postcard Printing expert!