Louisville Print Shop
View Indoor Sign Gallery
All businesses rely on printed materials for important aspects of their work. There's no company that can function properly without materials like brochures, contracts, reports, signage, business cards, and posters.
On Display Signs, Inc. is a top-notch printing company ready to provide everything you need for your business. We have all the products and facilities needed to create and design print products of all types. Our print specialists are highly skilled and experienced, dedicated to providing only high-quality products to our clients. We make sure that you are fully satisfied with our outputs, which we offer for the best prices in the market.
Our most popular services include digital printing, large format printing, and screen printing, but we offer a wide range of printing services. If you need copying, graphic designing, finishing, mailing, and binding services, we can also do those for you.
Anything you need, whether it's a simple personalized card or a mass-volume printing project, we always offer our highest quality of workmanship and resources. With On Display Signs, Inc. as your Louisville print shop, your printing needs will be delivered fast and flawlessly!
Call On Display Signs, Inc. today at 502-235-4063 for your Free Consultation with a Louisville Printing expert!
Digital Printing for You
Digital printing is a fast and convenient way to turn your creative ideas into reality. Get your computer's design renders printed out as high-quality products with On Display Signs, Inc..
Digital printing is a plateless method, which means it has lower production costs and a lower carbon footprint. It offers a very flexible and high-quality printing process with its variable data printing or on-demand printing types. Digital printing allows you to modify your images and graphics on the go without needing to halt the process.
On Display Signs, Inc.'s digital printing services can create any type of print product for your business, including stickers, catalogs, brochures, calendars, and so much more. You can get them fast through our highly efficient printing process that wouldn't hurt your budget.
One-Stop Print Shop for Your Business
On top of our first-rate digital printing services, we also offer a wide variety of printing services, from screen printing, promotional items printing, and large-format printing to direct mailing, binding, and graphic designing.
We are capable of printing any image on any type of material in the market, including paper, glass, ceramic, or canvas. We make sure that they are vivid and high-quality no matter what material we use.
We have the full set of industrial-grade equipment and tools to print any form of printed product you like. We also assure that these prints are durable and effective in portraying your branding, from small business cards to large-scale graphics.
Graphic Design Specialists
Graphic design is a vital aspect of any printed material for business, especially if your prints are highly informative, such as advertisement mails, brochures, and promotional posters.
With On Display Signs, Inc. as your Louisville print shop, you have highly skilled graphic designers by your side. We'll make sure that your brand will be effectively incorporated into your printed products, from the color schemes to all the branded images you have.
Our graphic designers can do the job of designing your prints regardless of the type, whether it's direct promotional mails or large-scale banners for your building. We will make your prints look professional and impactful.
Book Binding Services
On Display Signs, Inc. also has the facilities for book and document binding services. We understand the importance of presenting important files such as reports, studies, and even pamphlets in a professional and presentable form. You wouldn't want your colleagues, employees, business partners, or clients to go through your information documents that don't have any proper organization.
Spiral binding, three-ring binding, lay-flat binding, PUR-glued binding, saddle stitch binding, perfect binding, and wire-o binding—whatever binding product you need, our company can do it for you in an industry-level quality.
Get your calendars, manuals, reports, and journals secured and designed with high-quality binding services from On Display Signs, Inc..
Banners and Signs
On Display Signs, Inc. also designs and creates high-quality banners and customized signage for any type of business. We can strategize the style and content of your signs to make sure they effectively promote your business in your local community.
Our signs and banners can be made to fit your desired functions, whether it's to serve as vibrant promotions for a one-day sales event or as permanent signage attached to your building's facade. Whatever customization you need from your signage to fit your brand and intended style, we can do it for you. Our designers can help you bring out the best in your brand. Whatever material you want for your signage, whether it's paper, canvas, or vinyl, we can create it for you. We can even provide window and wall decals in case you want to add flair to your business on top of your signage products.
Promotional Items Printing
With On Display Signs, Inc. as your Louisville print shop, you can have the opportunity of expanding your advertising methods from prints and posters to promotional items, allowing you to penetrate the everyday lives of your customers.
Our company has the facilities and equipment needed to print images and texts on many types of office items and everyday objects, including shirts, facemasks, tumblers, pens, pads, notebooks, journals, caps, fans, and bottles.
We can put your logo, tagline, and branded images on these items to expand your advertising. You can distribute these merchandise to your potential customers, existing clients, and even your employees to further strengthen your brand in the minds of the public.
Direct Mailing Services
Another great way to use printing technology for your advertising expansion is through direct mailing. As your Louisville print shop, we can build you a strong direct mailing campaign, complete with the list of target customers, top-quality printed materials, and a working mailing network to give your clients a direct message regarding your business. Everything can be done by our company, all you need to do is tell us what you need.
By giving your customers something intending for them, you will build a stronger and more intimate relationship with them. They will feel valued by your company, which helps in influencing them to do business with you. We will make sure that your prints are highly attractive and informational so they can effectively entice your direct mail clients to try out your service or product.
Full-Service Printing Company
On Display Signs, Inc. is a one-stop Louisville print shop. This means we are capable of providing every print-related service you need along with graphic design, binding, mailing, and branding services. We have highly experienced experts ready to provide excellent services for your business's progress.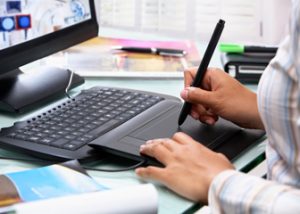 Our services are delivered at the highest quality of product, workmanship, professionalism, and cost-effectiveness to ensure our prices are fair and competitively low. We make sure to bring our best in each project that we handle, from the smallest business card printing to the largest promotional signage package.
We are here to satisfy all the aspects of your project, from the quality to your desired budget and schedule. We make sure to tailor our services to your exact needs. We even offer our clients our experts' recommendations in choosing the best print products and specifications for their goals.
Our Commitment to You
At On Display Signs, Inc., our main goal is to deliver industry-quality printing services to our clients from any type of business. We want to significantly contribute to the success of our clients through top-quality printing, mailing, graphic designing, and binding services.
As your Louisville, KY print shop, our company aims to offer services that are an exact fit with what you need. In the end, all we want is for you to be fully satisfied with our work.
Call On Display Signs, Inc. today at 502-235-4063 for your Free Consultation with a Louisville Printing expert!